"Partnering is a critical success factor for our business and yours". ITOK is committed to developing and maintaining win/win strategic partner programs with a broad spectrum of technology industry leaders. These partnerships continually enhance the value of MassEasy products and services to customers while strengthening key business relationships at every level.

Browse the partner companies listed in the following categories:
Technology Partners integrate MassEasy products with a range of hardware/software platforms and critical applications for mutual customers.

Channel Partners (Distributors/Resellers) sell MassEasy products to their customers in global, regional and local markets, emphasizing in-depth product knowledge, hands-on implementation and full-cycle support.
Customer and Partner Benefits:
MassEasy customers enjoy direct access to a global network of uniquely-qualified resources and support. MassEasy partners benefit from the company's growing line of innovative products, recognized direct marketing technology leadership and industry alliances.

To provide the professional and complete IT solutions to our customer, besides our advance technology in networking and system development, we partnered with many other technology experts for the better system integration and implementation.


ITOK is the authorized IBM Business Partner of IBM the market leader of large-scale IT solution and e-business solution in the world. We have many certified experts in developing applications on the IBM hardware & software platform.
ITOK is also the Microsoft Certified Partner (Solution Provider) - the market leader of PC based system and solution in the world. We have many certified system engineers and developers in implementing solutions and developing applications on the Microsoft software platform.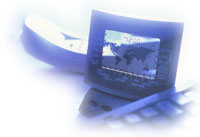 Other Technology Partners
Talisma
SAP
Peoplesoft
Lotus
MassEasy products can be ordered online, via one of our offices or via one of our authorised resellers worldwide. Interested in becoming a ITOK reseller? Register our Reseller Program!

Reseller Program:
The MassEasy reseller program is aimed at resellers who wish to actively promote MassEasy to their clients, and receive product leads from ITOK.

What are the benefits?
As a registered reseller you will receive the following benefits:
You will receive priority support from ITOK via email, phone and fax.
You will be able to take part in our Beta programs for new products.
You will receive a margin on each product you sell.
You will receive our newsletter periodically.
You will receive sales leads via email *.
You will be listed as a reseller on our web site *.
(* These benefits are only received after you have had a consistent sales volume with MassEasy over a period of time. Also these benefits are solely at the discretion of ITOK Technologies Ltd.)
What are the requirements?
To become a MassEasy reseller, you will need to have knowledge of the MassEasy product(s) you wish to resell. All products require knowledge of Windows 95/98/Me/NT/2000/XP, Internet, SMTP and TCP/IP network.If you are not familiar with all MassEasy products you will have to indicate this to us. Furthermore, we expect our resellers to actively market MassEasy products and follow up prospects and sales leads. Resellers are also expected to order products regularly, however there are no minimum order requirements.

Does it cost money?
No, the reseller program is free of charge!

How do I get started?
First and foremost you will need to install and familiarize yourself with the MassEasy product(s) that you wish to resell. You can do this by downloading the evaluation version from our web site. After successfully testing and installing the product, you can apply to become a MassEasy reseller using the online application form.