"Count on us for unsurpassed customer support!"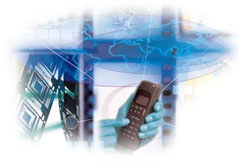 Whether it is during the evaluation process, a new implementation, or in the daily use of your MassEasy solution, we are here to offer you technical expertise from a team of people who can be relied on for consistent and timely solutions.

Pre-Sales/After-Sales Support:
MassEasy provides free support by telephone and e-mail to facilitate the evaluation process. It is an opportunity to demonstrate the level of professionalism that potential customers can expect after the sale.
Support Hours
Monday through Friday 9 a.m. - 6 p.m. (HKG Time)
By phone: (852) 2345-1562
By e-mail: [email protected]
Technical Support Plans
Scalable, cost-effective options to maximize your MassEasy technology investment.
Training
Public, onsite, and Web-based training courses to help users leverage the full power of MassEasy's technology.

Professional Services
Professional assessment, implementation and integration of MassEasy's technology.